Troldhaugen Lodge received at the
Snowy Manaro Business Awards 2018 
Excellence in Sustainability 
At Troldhaugen Lodge we are continually working to reduce our environmental impact.  Since purchasing the lodge in 2016, we have introduced many practices that, as a guest, you will hardly notice but these small initiatives help to reduce our waste, save on water and use less energy.
In 2018 we renovated all of our bathrooms installing low flow taps and dual flush toilets.  Our dishwashers and washing machines were replaced in 2017 with water and energy efficient models.
All of our gardens are mulched, and in 2019 we will be installing rainwater tanks to store and supply water for irrigation.
You will find different coloured towels in your rooms for 2 reasons: firstly, it helps each person to remember which towel is theirs and so not require a fresh towel each day, and secondly, there is plenty of evidence that white towels require more hot water and chemicals to keep them white, and they are more likely to be unusable due to stains or marks and so end up in landfill. White towels wastage is especially prevalent in the Snowy Mountains during summer due to the oil from bikes. All of our towels are line dried to save on energy.
You will notice that there are no single portion foods at the lodge.  We purchase all foods in bulk, recyclable containers and decant them into small reusable containers for guests' use.
You will find a compost bin on the trolley outside the kitchen.  All breakfast food waste (except bread, cheese and meat) can be put into the compost bin, including our recycled paper napkins.  All of this biodegradable waste goes into our large compost bins and after rotting down is used on our gardens.
You won't find any single use bathroom amenities at the lodge as one room can generate up to 1000 individual soap, conditioner and shampoo bottles per year. These small plastic bottles all end up in landfill as they are too small to recycle, and the unused product ends up polluting our waterways. We will be installing bulk amenity dispensers in every bathroom during 2018.
You will find waste bins and recycling bins in all common areas.  Snowy Monaro Council recycles all glass bottles, cans, PET plastic bottles, cardboard and clean paper.
In late 2016 we installed a 5.4kW photovoltaic system on our roof. It generates almost all of our power during summer and about 40% of all our power needs during winter.
In 2017 we replaced a 40 year old diesel heating system and inefficient gas hot water system with a state of the art diesel hot water and heating system with a heat exchange panel.  Excess heat from the heating system boiler is used to heat water to supply hot water to the lodge.  Our oil consumption has stayed the same, but we no longer require any gas for heating water.
Like many buildings constructed in the 1970s, the lodge is built of single concrete block and was therefore very cold in winter. We applied Kingspan insulated boards to the inside of the building providing an insulating rating of R2.8. With this new insulation, the warmth stays inside during winter, and the heat stays outside in summer.
Heavy curtains replaced the old cotton curtains to help keep the rooms warm during winter, and pelmets on all the windows reduce heat loss.
We have replaced all of the old inefficient appliances with new energy and water efficient models.
All lighting (including our new EXIT signs) is now energy efficient.
We source only green electricity from Red Energy.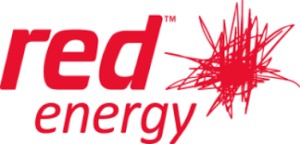 Landscaping to include more useable garden space and 10000L of rainwater storage to provide at least 50% of our garden irrigation needs.

Install double glazing to help reduce heat loss and make our lodge more energy efficient.

Battery storage for PV system to help reduce energy needs.

Communication and education to help reduce the environmental impact of the hospitality industry
If you have any suggestions as to how we can further improve, please let us know. Send an email to info@troldhaugen.com.au