The Snowy Mountains Soap Merchant
is a range of soaps specifically designed and created to capture the freshness of the Snowy Mountains from distilled eucalyptus leaves and lavender grown in the high country. The Snowy Mountains Soap Merchant Shampoo, Conditioner, Hand Soap and Body Wash have been specifically designed for the Snowy Mountains and now is available at Troldhaugen Lodge, Snowy Regial Visitor Centre - Jindabyne and Alpine Emporium - Berridale.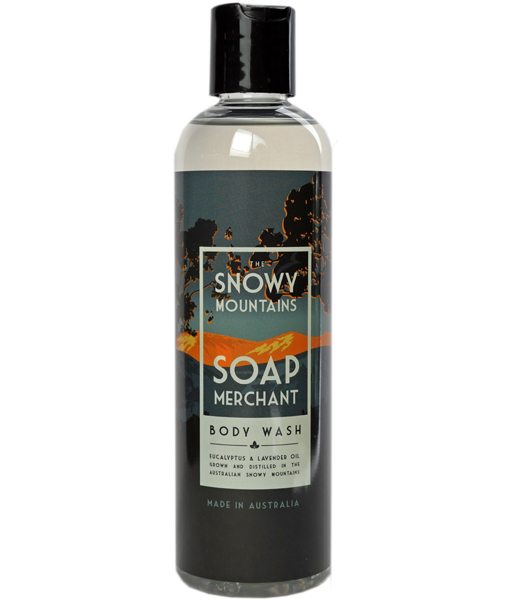 If you would like to take some home with you, it is $15 a bottle. 
you can also purchase it at,
 Snowy Regional Visitor Centre - Jindabyne
Apline Emporium - Berridale